"Page Turners Bloggers & Journalists" (PB&Jers) are Page Turners Make Great Learners' literacy ambassadors.  They are voracious readers in grades ranging from elementary to high school.  They serve as reading role models for their peers and classmates. 
Each ambassador is tasked with reading and reviewing the latest novels and popular reads each month.  In addition, they have an opportunity to "cover a beat" by interviewing celebrities and personalities, civic and community leaders, authors and educators!  
If you love to read and write, be sure to look for open application dates to be our next PB&J'er!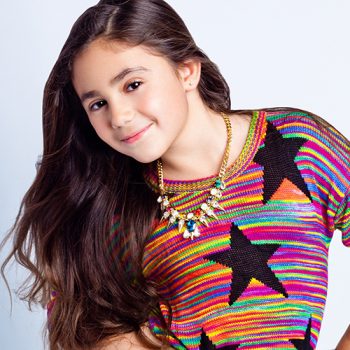 Passions: Celine cannot live without her crazy, fun family and six dogs: Coco, Macho, Duke, Blanko, Mona, and Skyla.
Favorite Pastimes: In her free time Celine loves to act, read scripts, art, and play the piano.
Proudest Moment: Receiving all A's on her Piano Royal School's test.
Favorite Book: The Invention of Hugo Cabret by Brian Selznick
Life Goal: She wants to be an artist and a teacher when she grows up.


Current School: Atlanta Girls School
Passions: I love singing, theatre, painting and reading.
Proudest Moment: Becoming a Camper in Leadership Training
Favorite Book: The Paris Wife by Paula McLain
Pet Peeve: Miscommunication. When people don't fully listen.
Little known personal fact: My favorite color is yellow because it reminds me of wonder.
Life Goal: She wants to be an artist and a teacher when she grows up.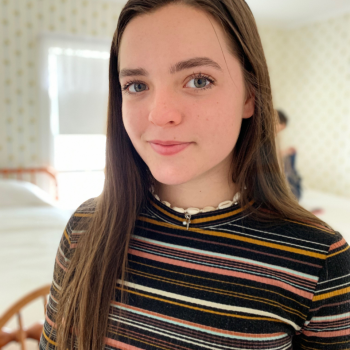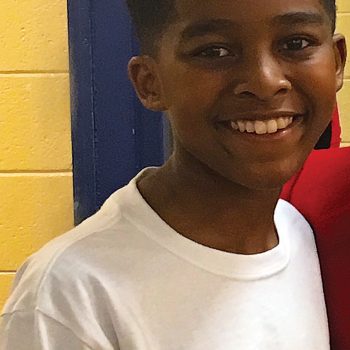 Freshman at Grady High School
Passion: Playing basketball
Favorite Pastimes: Reading
Proudest Moment: Reading over one million words for the past 5 years.
Favorite Book: Bud, Not Buddy by Christopher Paul Curtis
Pet Peeve: People talking with their mouths full.
Life Goal: Derik wants to be a Mechanical Engineer when he grows up.


7th grader at Inman Middle School
Passions: Francesca can't live without her pets or her bike.
Favorite Pastime: Reading
Proudest Moment: Making honor roll last year.
Favorite Book: The Corfu Trilogy by Gerald Durrell
Pet Peeve: Her brother.
Little Known Personal Fact: Francesca loves cyclocross, a sport that involves mud and bikes.
Life Goal: She wants to be a zoologist when she grows up.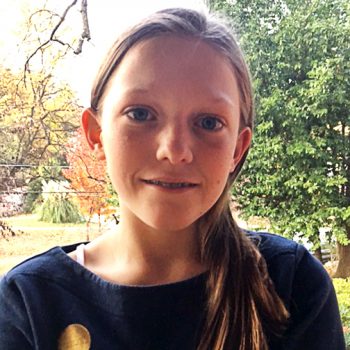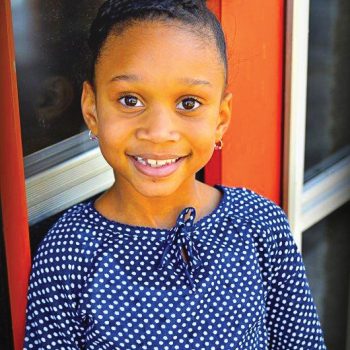 5th grader at Cliftondale Elementary School
Favorite Pastime: Reading & Gymnastics
Favorite Book: Amelia Bedelia
Favorite Movie: Sing
Life Goal: Gabrielle wants to be a pastry chef when she grows up.


6th grader at The Lovett School
Favorite Pastime: Reading
Favorite Book: When You Reach Me
Pet Peeve: When people click their pens
Life Goal: Helen wants to be a lawyer or an artist when she grows up.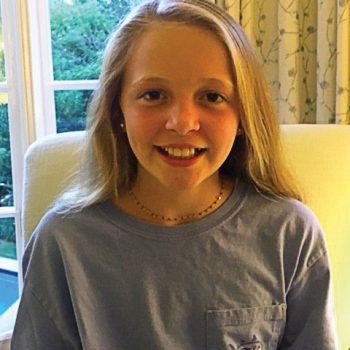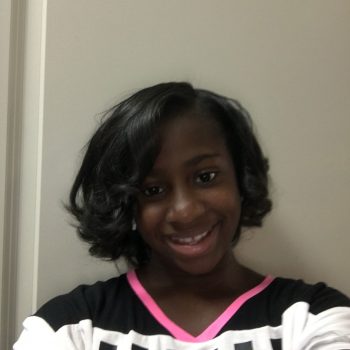 Current School: Nickajack Elementary
Favorite Pastime: Cheer and read.
Proudest moment: Running for class representative and being elected.
Favorite Book: Halfway Normal by Barbara Dee
Pet Peeve: Trying to read my book in a noisy place.
Things I can't live without: My Mom by my side and having a book to read.
Life Goal: To be a very successful actress and to always make my mother proud. 


Current School: Lithonia High School
Favorite Pastime: Think, write, sing, dance, learn Korean and Tagalog
Proudest moment: Have conversations with my Ghami in Tagalog
Favorite Book: Five People You Meet In Heaven by Mitch Albom
Pet Peeve: When people are pessimistic and negative.
Life Goal: Third generation greatest solo entertainer of all time.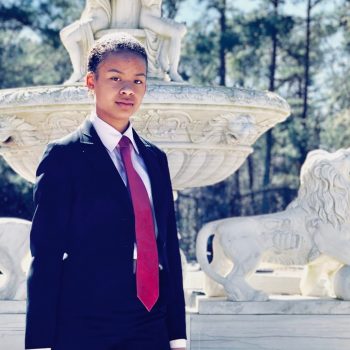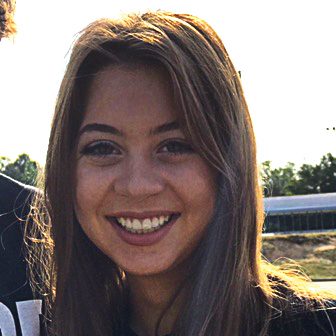 Graduate of Whitewater High School
Passions: Anika can't live without the library and her camera. She also loves the snow.
Proudest Moment: When she went to Harvard last summer to take a political philosophy class.
Favorite Book: The Immortal Life of Henrietta Lacks

Life Goal: Anika wants to be a lawyer when she grows up


Jalia is a graduate of Sandy Creek High School and is now attending college.
Passions: Two things she cannot live without would be diversity and family. Jalia's family has many different backgrounds, so she appreciates and loves different cultures and what all they have to offer as learning experiences.
Favorite Pastime: Working. There is always something to do and something to learn so she'll either be at athletic training or studying something for her healthcare class that she found very interesting.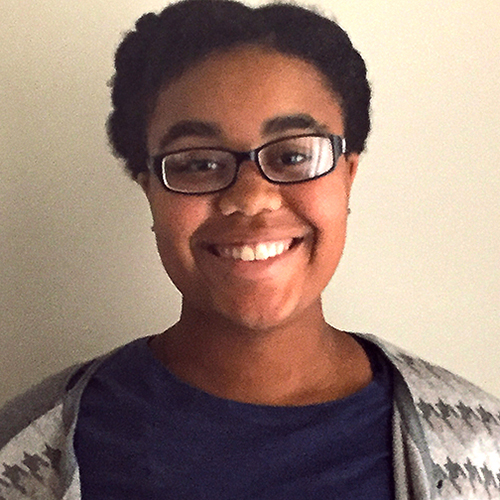 Proudest Moment: Definitely her extracurricular activities. Through her hard work and opportunities Jalia has been exposed to, she has experienced working as an intern, being a part of community-based clubs, and working at a job that is in the same field she wishes to have a career in.
Favorite Book: The Girl Who Could Fly
Pet Peeve: When someone does not back up their words with actions.
Life Goal: Jalia wants to be an orthopedic surgeon with a focus on Sports Medicine.